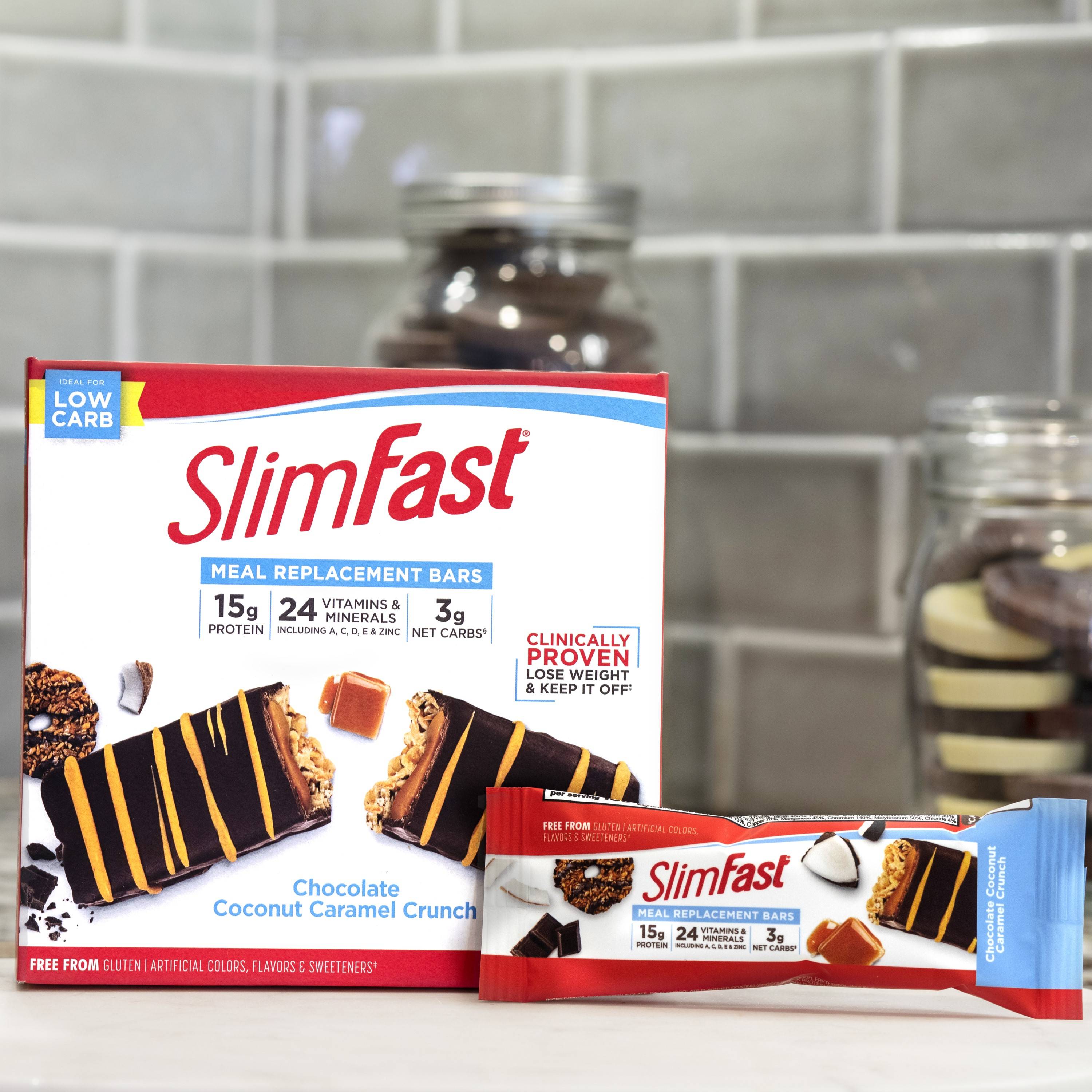 Crafted with your goals in mind and included on the SlimFast Plan that includes decadent, indulgent and convenient products to enjoy at home or on the go.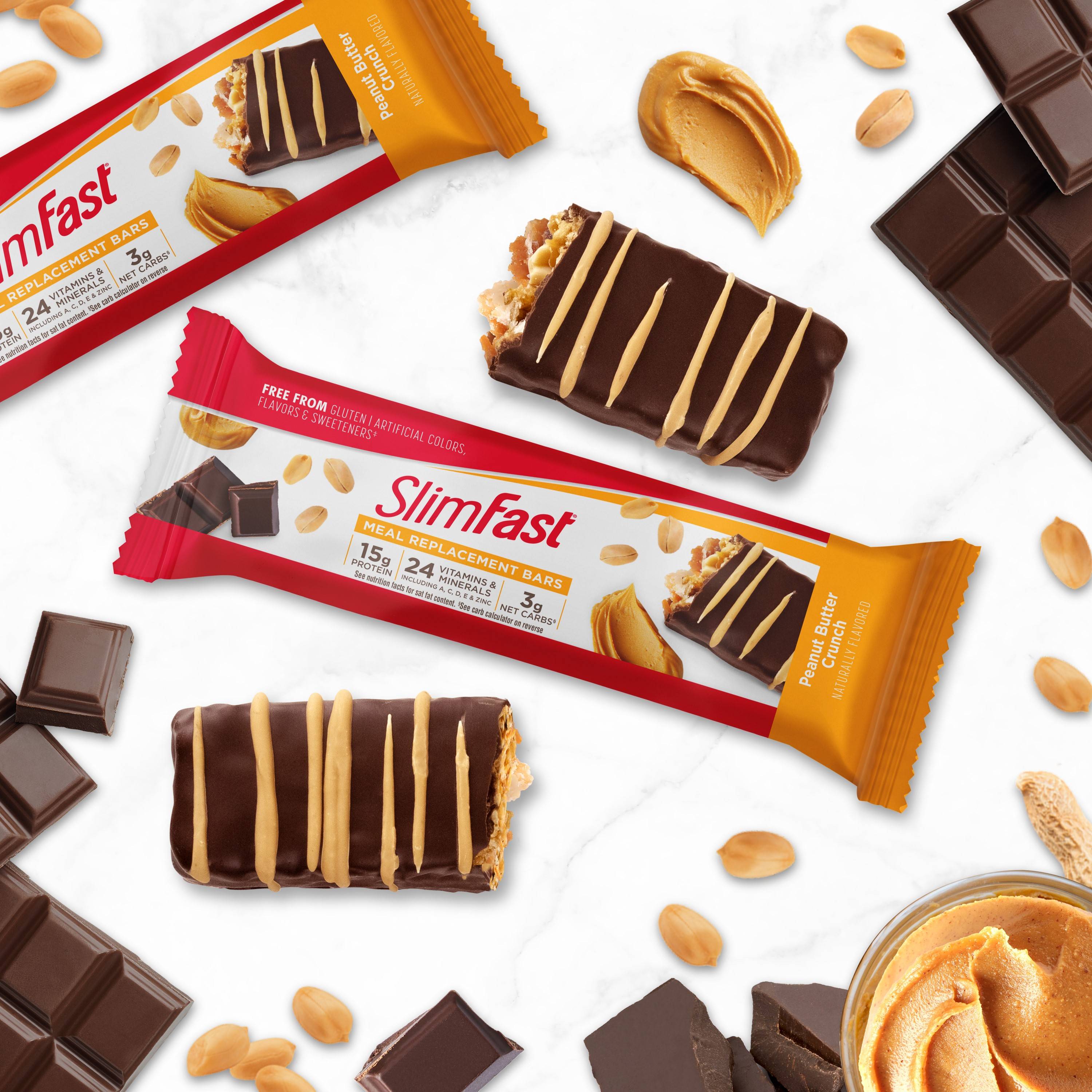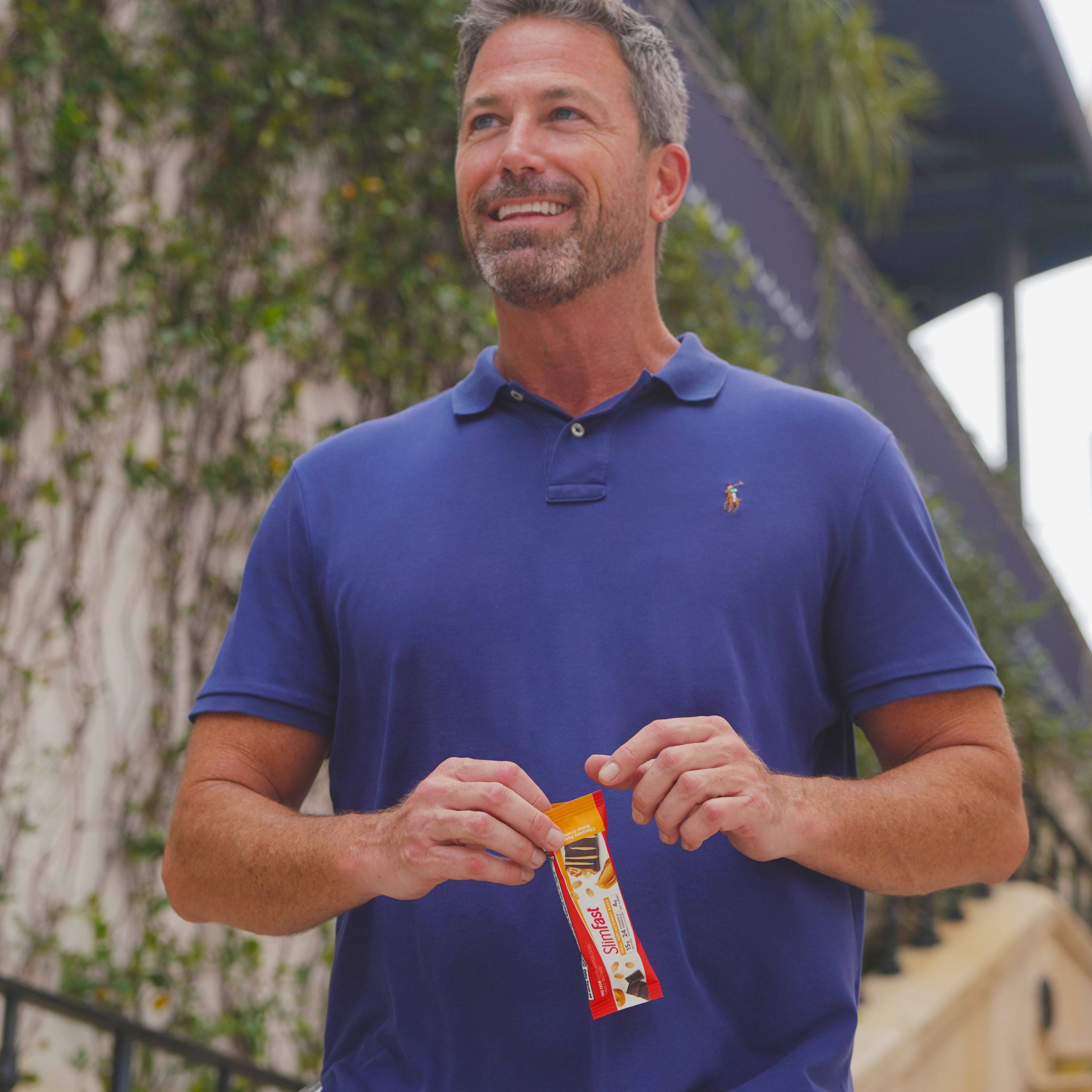 Lose Weight and Keep it Off
The SlimFast Plan combines over 40 years of weight loss success with tasty and satisfying products, now including SlimFast Bars. 5 conveniently packaged Meal Bars to keep you golden on your busiest days. Each SlimFast Bar is packed with 10g of protein, 13g of fiber, only 3g net carbs and 24 vitamins and minerals like A, C, D, E and Zinc.