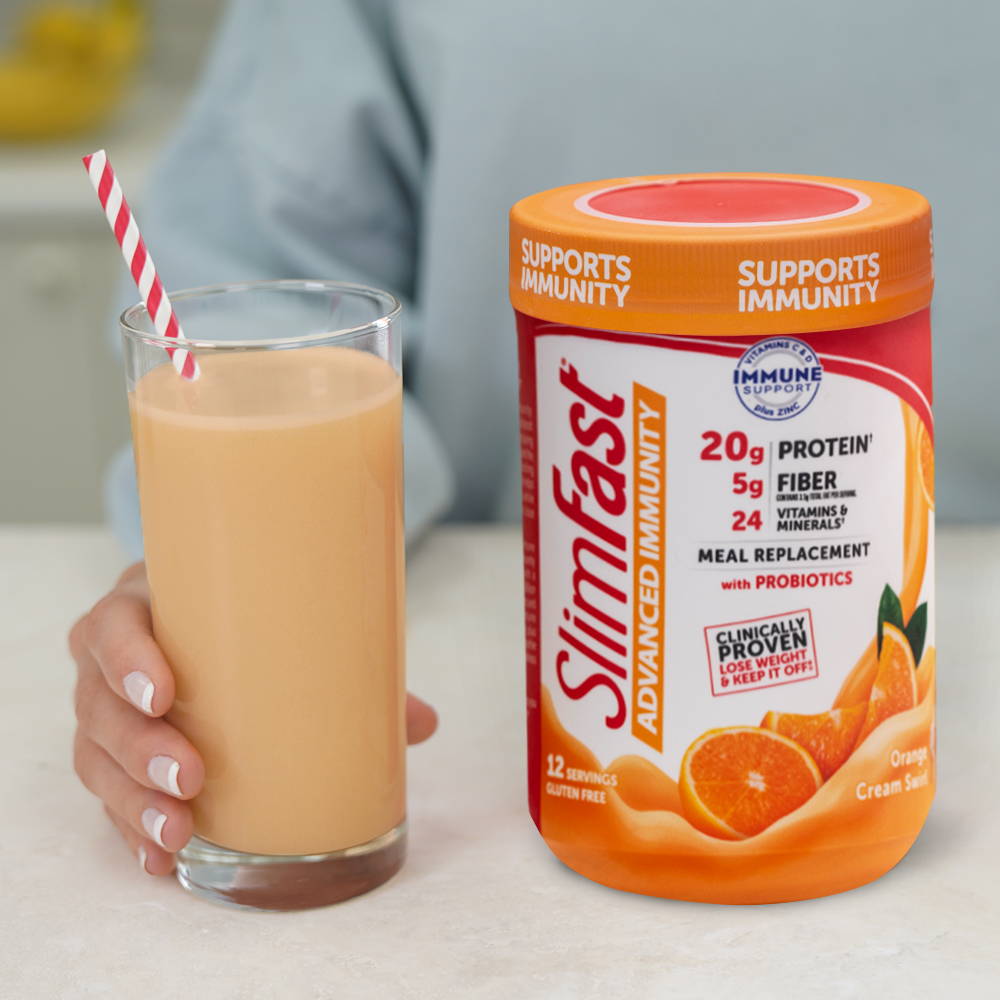 Mix things up with SlimFast Advanced Nutrition Smoothies. Whip one up in a blender with milk and ice or mix them into your favorite smoothie recipes. You've got the protein you need for a meal — and an endless number of ways to enjoy it.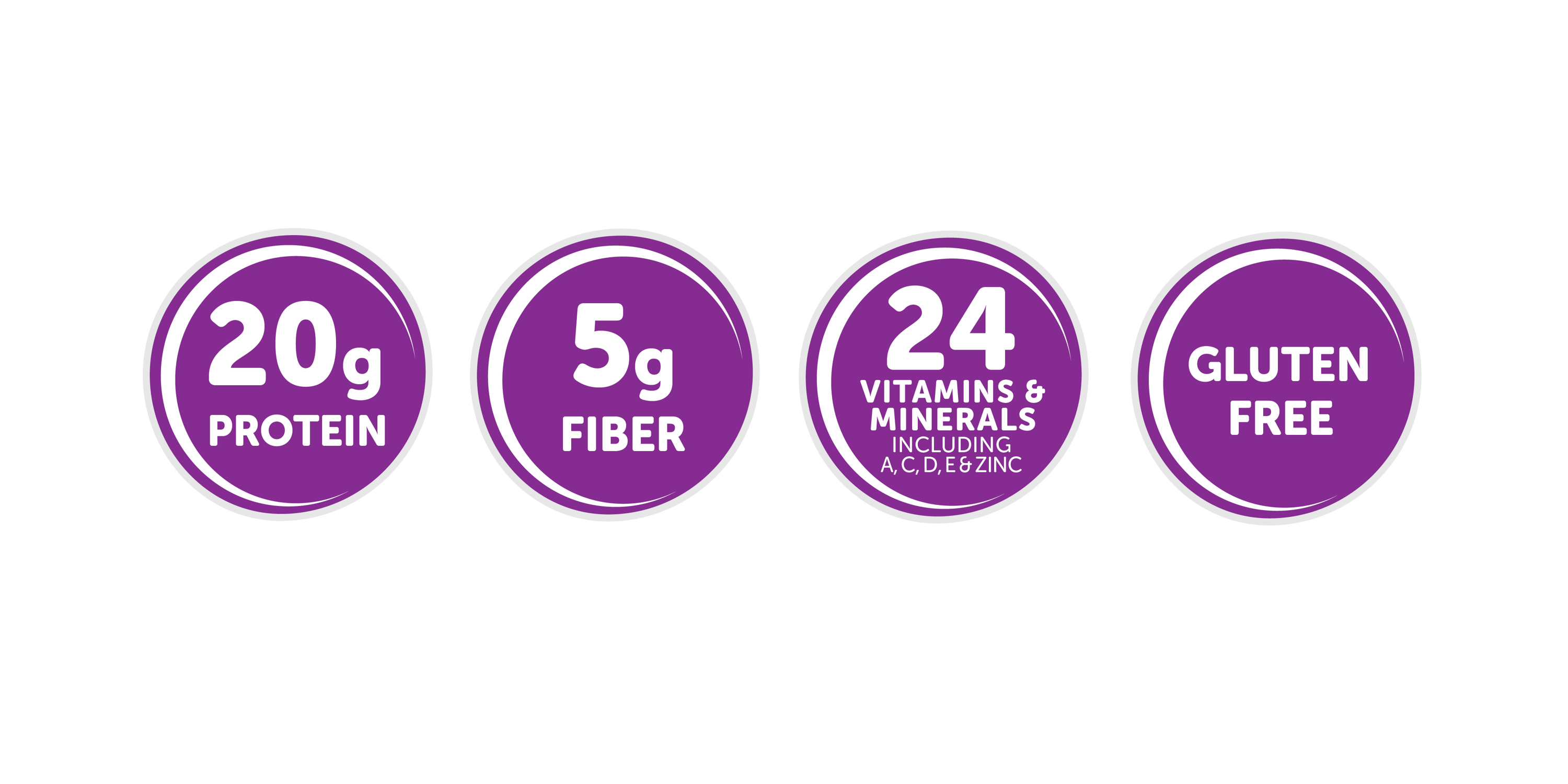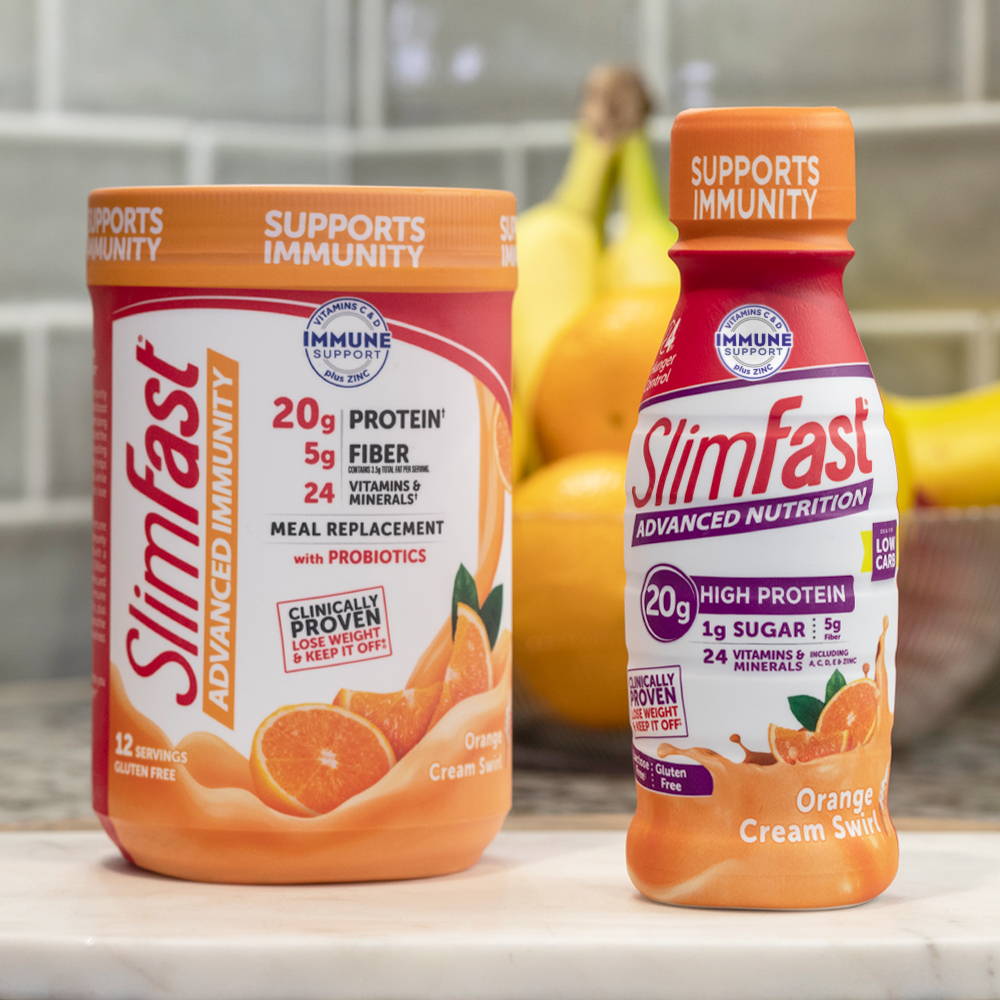 Lose Weight and Keep it Off!
SlimFast Advanced Immunity Smoothie Mixes give you the protein and nutrition your body deserves. Simply blend with fat-free milk, ice (optional) and enjoy. Each serving of this meal replacement smoothie is packed with 20 grams of protein, 5 grams of fiber and 24 vitamins and minerals like A, C, D, E & Zinc. Mix things up by using them as a base in your favorite smoothie or baked goods recipes.